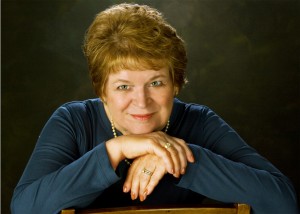 Laurel is an author of poetry, children's literature and short stories.  She has studied English literature at the University of Arizona and creative writing at Metro State University of Denver–and has been a guest lecturer at Metro State.  All of this followed a widely varied life path that included, at different times, being a full-time homemaker, working as an office manager, starting a new business from scratch with record sales in its first year, serving on a Mission Board for International Needs, and mentoring at-risk school children.
Some highlights of her published works include:  author, In the Heart of a Quiet Garden (published by Finishing Line Press); contributing author for Women's Voices of the 21st Century (published by The Argian Press, New York) ; contributing author for Anything Prose….and Poetry, Too (published by Anassa Publications);  articles in publications for the Arthritis Foundation, Hernando Medic (Florida Medical Society), M.S. Society, and Lutheran publications; essays in Authorship Magazine (National Writer's Association); poetry in multiple literary magazines, children's magazines, inspirational and professional writers' magazines.  Several of her short stories have appeared in New England Writer's Network.  She has also written a soon-to-be-published children's book entitled, Weaver Pond Stories.

Click to read about Laurel being recognized as a top poet in Denver by CBS News!
Among Laurel's many accomplishments are numerous awards: The Storyteller People's Choice Award; Society of Southwest Authors for both poetry and short stories; Poetry Society of Colorado– 2006 and 2012 Sweepstakes Award; and the National Writer's Association, 1st place Colorado – 4th Place national contest.  In 2016, Laurel won the Draft to Dream national competition for her juvenile book, Adventures on Weaver Pond.
Laurel was President of the Poetry Society of Colorado from 2012 to 2014.  She is a member of  the Denver Women's Press Club;  member of the Colorado Authors' League; member of The National League of American Pen Women in "Letters;" and former member and Treasurer (2004-2005) of the Denver Chapter, National Writers Association.  She is an avid cook, loves to do hand crafting, and enjoys time with her children and grandchildren.