October 28, 2017, Saturday, 1-4 pm
Author's Fall Tea
Come and enjoy an afternoon with many Colorado authors.
I will be featured with my books, Tales from Weaver Pond and
In the Heart of a Quiet Garden
8122 South Quatar Circle
Aurora, Colorado
A terrific time to schmooze with authors and do your holiday shopping.
November 3rd and 4th, 2017:
Falladay Craft Sale
Shepherd of the Hills Presbyterrian Church
20th and Simms, Lakewood.
I will be there, along with my books. Come and enjoy all the crafts
and goodies for the holiday season. Tons of booths and lots of
terrific choices for your gift list this year.
---
September 26, 2017:
Laurel was honored to be a guest lecturer for Metropolitan State University teaching the creative writing class.
May 20, 2017:
I presented a Catalog Poetry workshop to
Poetry Society of Colorado
Randy Becker and Amy Jo Becker performed
Turn Turn Turn and Annie's Song a
examples of catalog poetry set to music.
Peebles Building
9th and Wadsworth
Lakewood, CO
October 24, 2016:
Rocky Mountain Women Writers celebrate their 7th anniversary.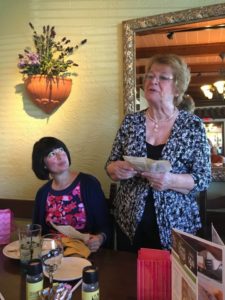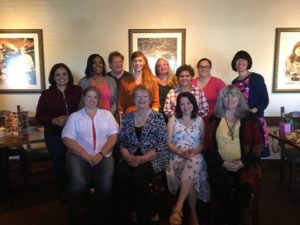 September 19th, 2015:
I presented a poetry workshop.
Poetry Society of Colorado
Lakewood Arts Council
6731 West Colfax Avenue
Lakewood, CO  80214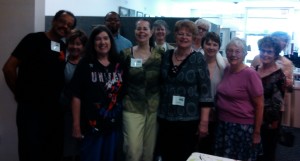 April 21, 2015:
I was invited to present a workshop on metaphorical poetry at for the Creative
Writing class at:
10:00 a.m.
Legend High School
Parker, Colorado
I presented a Poetry Reading for all.
12:00 noon
Legend High School, Parker, Colorado
Legend Library
1:00 – 4:00 p.m.
Englewood Public Library
1000 Englewood Parkway
Englewood, CO
May 3, 2014:
I was one of several poets who will read a few of their poems at the Poetry Blossoms in Spring Event at the Denver Women's Press Club.   It is open to the public and free of charge.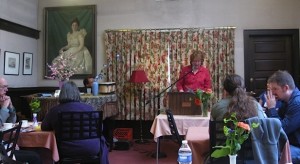 1:00 – 2:30
1325 Logan Street
Denver, CO  80203
November 20, 2010:
Page Lambert's writing workshop. Great fun and a wonderful, creative time with fellow authors.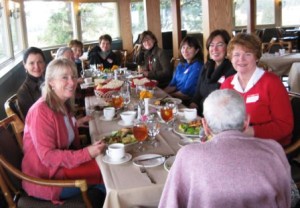 Mt. Vernon Country Club