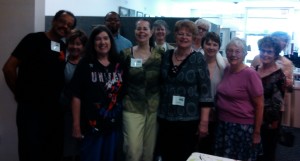 I presented a poetry workshop on:
September 19th, 2015
10:00 – 12:00
Poetry Society of Colorado
Lakewood Arts Council
6731 West Colfax Avenue
Lakewood, CO  80214
April 21st, 2015
I was invited to present a workshop on metaphorical poetry at for the Creative
Writing class at:
10:00 a.m.
Legend High School
Parker, Colorado
I presented a Poetry Reading for all.
12:00 noon
Legend High School, Parker, Colorado
Legend Library
Sunday, April 27th, 2014
1:00 – 4:00 p.m.
Englewood Public Library
1000 Englewood Parkway
Englewood, CO
I was one of several poets who will read a few of their poems at the Poetry Blossoms in Spring Event at the Denver Women's Press Club.   It is open to the public and free of charge.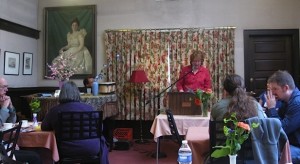 Saturday, May 3rd, 2014
1:00 – 2:30
1325 Logan Street
Denver, CO  80203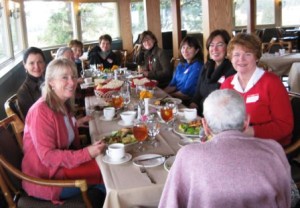 Page Lambert's writing workshop. Great fun and a wonderful, creative time with fellow authors. November 20
th
, 2010
Mt. Vernon Country Club